The Arts
The Arts in education and why they are an important entitlement to all children.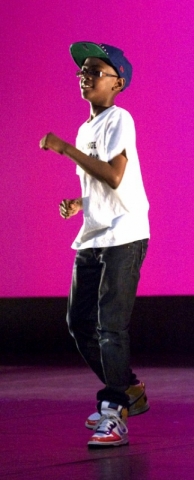 At Shakespeare Primary School, we recognise that the arts stimulate creativity and imagination. We consider that they provide visual, audio, kinaesthetic, tactile and sensory experiences and a unique way of understanding and responding to the world. At Shakespeare Primary, children use the structure, materials and processes of the various arts disciplines to communicate what they see, hear, feel and think. The children have opportunities to learn 'in' and 'through' the arts, to make informed value judgements and aesthetic and practical decisions.
The children explore ideas and meanings in the work of artists, craftspeople and designers, both contemporary and from the past. They learn about the diverse roles and functions of the arts, both in and from a variety of cultures. We want our children to have understanding, appreciation and enjoyment of the arts to enrich their lives and experiences in school situations.
We consider the arts to encompass a wide range of disciplines including art & design, music, drama, dance, creative writing and aspects of ICT - all of which are covered within the curriculum and beyond.
We provide our children with opportunities to learn through quality provision to give them the platform from which to be creative and to express themselves.
We are committed to providing all children with the opportunity to engage and explore arts processes, and regard the wealth and variety of cultural backgrounds and languages in our school in a beneficial and extremely positive manner.
We are passionate about developing and promoting the arts through enjoyable, creative and cross-curricular experiences which incorporate cultural diversity. As well as focused high quality teaching, we enrich our children's learning and experience of the arts through working with a variety of artists and musicians in curriculum time and beyond; offering a range of after school clubs and trips to galleries and theatres. All children have opportunities to work with professional artists and musicians and perform and show their work in professional settings.
Getting this vision right will provide a broad and balanced curriculum for all children in our care at Shakespeare Primary School.
---
Class Dynamix
Run by Leeds-based musician Danny Gough, Class Dynamix is one of our most popular extra-curricular groups. They perform and dance to songs which have a message to share. Projects in the past have included Bullying Stop, part of a local anti-bullying campaign, Turn On The Lights, a collaboration with Leeds Rhinos to raise awareness of domestic violence and One Leeds, which celebrated the vibrant diversity in our city.
In 2018, Shakespeare's Class Dynamix group were crowned winners of Leeds' Got Talent, a showcase event highlighting the incredible talents of young people across Leeds.
---