Breaktime Buddies and Playground Friends
At Shakespeare, we follow our golden rules to make sure that we can enjoy all of our time in school- from maths lessons in the morning to independent play time and lunchtime where we are developing our socialising skills to grow up into kind, caring individuals with a sense of our rights and responsibilities.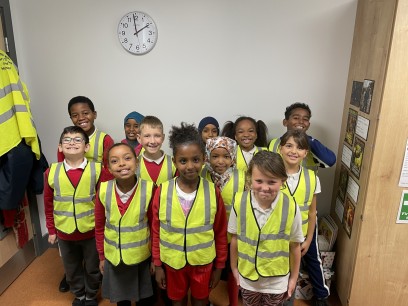 As part of this process, Miss Simcock and Miss Thackery have selected Playground Friends from Years 5 and 6 to support with lunchtimes on the playgrounds around the school site. This is a real honour for the children who have been selected and we hope they represent themselves and our school in exemplary fashion, modelling correct behaviours to younger children, leading playtime games and supporting their peers, who may just need a smile to help turn their day around.
In a new initiative for Shakespeare, we are also pleased to announce the Breaktime Buddies who have been selected from Year 4 to lead games, support others and help everyone be responsible for looking after playtime equipment, specifically on the Lower Key Stage 2 playground. This will hopefully be a great opportunity to develop their leadership skills before progressing through school and gaining the opportunity to become a Playground Friend in Years 5 or 6.
Well done to all those children who have been selected.