Investors in Pupils Accreditation for Shakespeare
We are delighted to announce that we have achieved the Investors in Pupils accreditation in School.
It is an award that is governed by an Investors in Pupils Programme Board and it aims to empower all pupils, increase motivation and contribute to raising achievement across the Key Stages. It provides opportunities for children to take greater responsibility for their own education and behaviour.
At Shakespeare we are very proud of our hardworking Pupil Voice representatives, from School Council to Food Ambassadors who represent the voice of the whole school and aim to share the children's opinions and suggestions to bring about positive change within our school. Each class has worked very hard on their Class Induction Book which reflects a day in the life of their class, which is wonderful to share with new children and visitors to school.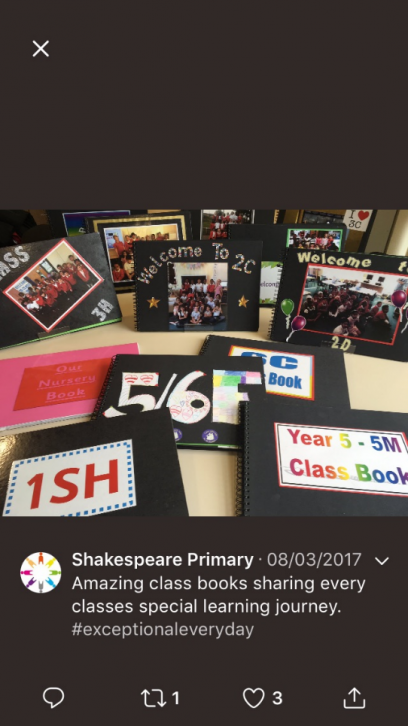 Each child also thinks of their own personal target each half term that they aim to achieve, which is a fantastic way for children to take ownership of their learning and well-bring in school. We are thrilled that this accreditation reflects the hard work of the children and staff at Shakespeare Primary School. Look out for the certificate and the logo in school.