Y5 go to The Planetarium (also known as The Planetarium goes to Year 5) and to Mars
Y5 started off the new year with an 'out of this world' experience! They visited a planetarium and had the opportunity to see some truly amazing sights.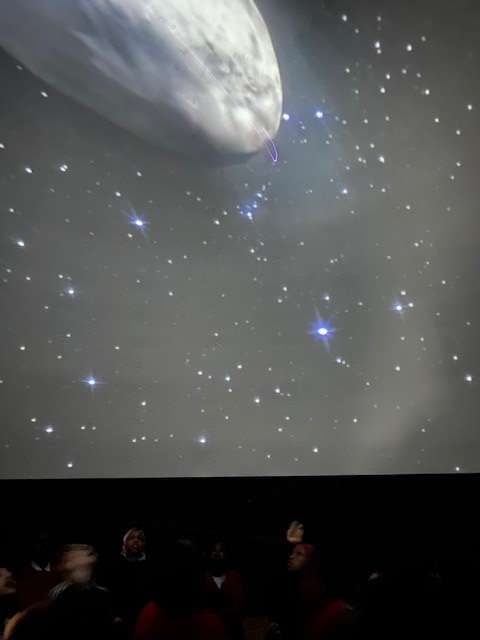 The children were excited to see our solar system close up, they looked at the stars in the night sky without a telescope and were able to ask questions about the moon, earth and sun in their orbits.
 Also this morning, the children went on a mission to Mars. Using the Now Press Play technology, they met Neil Armstrong, boarded a space shuttle and inadvertently ended up going to Mars. They discovered water on the red planet and on the way back, had to divert an asteroid that was heading for the UK.
Thanks for saving our lives Year 5!
As an introduction to their Stargazer topic, the children agreed that this was an inspirational morning and they can't wait to find out more!