Y3's Trip to the Discovery Centre in Leeds.
Last week, the children in Year 3 were lucky enough to visit Emily (the cleverest woman on the planet) at the Discovery Centre in Leeds. It coincided with our fantastic project, Beneath Our Feet which is all about rocks, soil, fossils, volcanoes and earthquakes.
Despite the very long walk and some rather wet weather (sorry 3OD) we had a great time learning about the three different types of rocks. Emily was very impressed with our knowledge as well as our art skills as we examined and sketched igneous, metamorphic and sedimentary rocks. We learned about minerals and Emily showed us her favourite mineral, quartz. We also learned the difference between a geologist and a palaeontologist.
During the morning, we were able to touch real fossils and sketch what the animals and plants might have looked like long ago. The ammonite was particularly spectacular.
Each group got the chance to sieve different types of soil and discuss the differences. We looked at the different colours of each soil and compared the size and shape of the particles.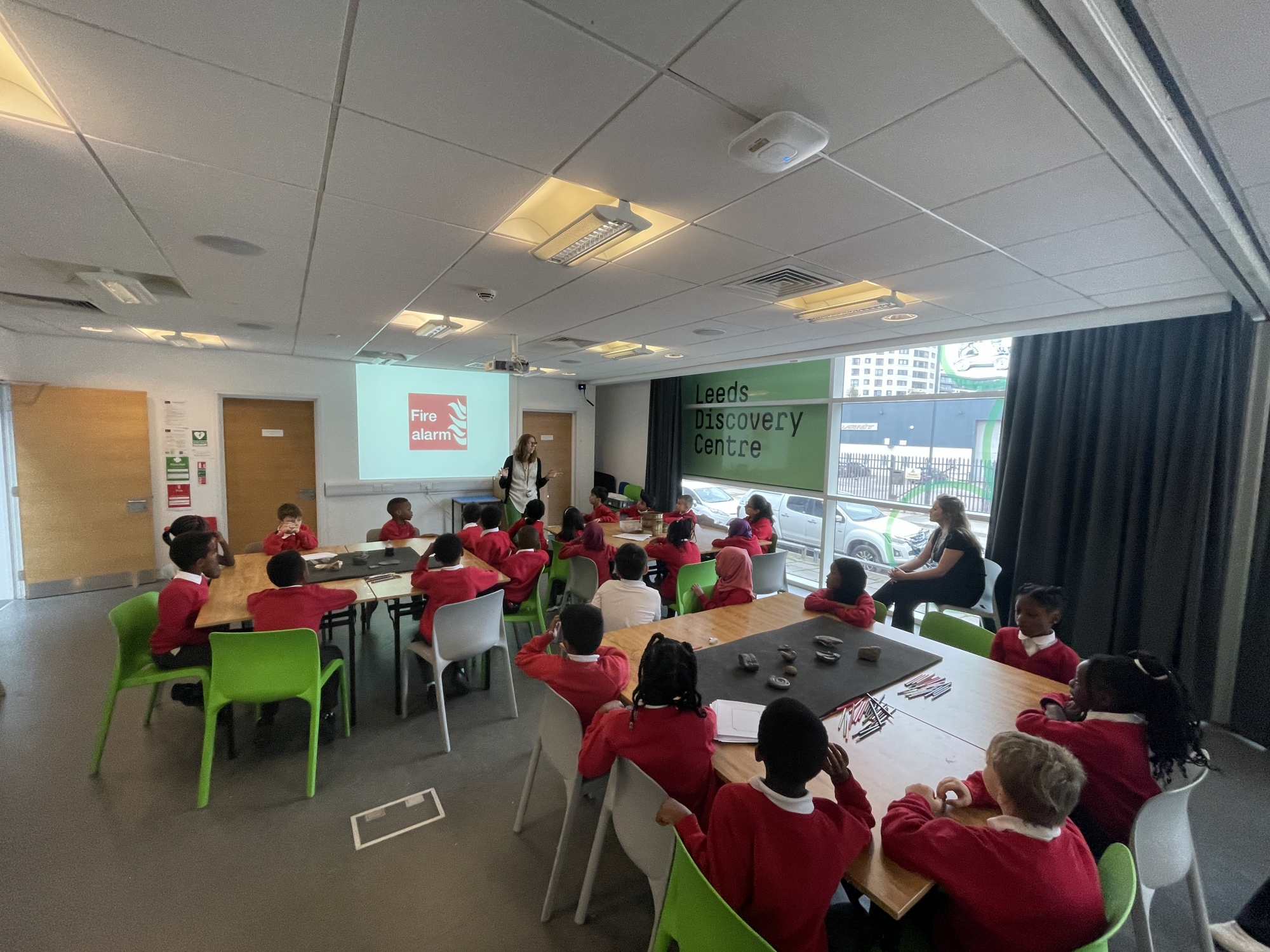 Emily told us about the four layers of the Earth's crust. We became the crust, outer core, inner core and mantle. We demonstrated how plate tectonics cause earthquakes and pretended to be an erupting volcano. It was very dramatic!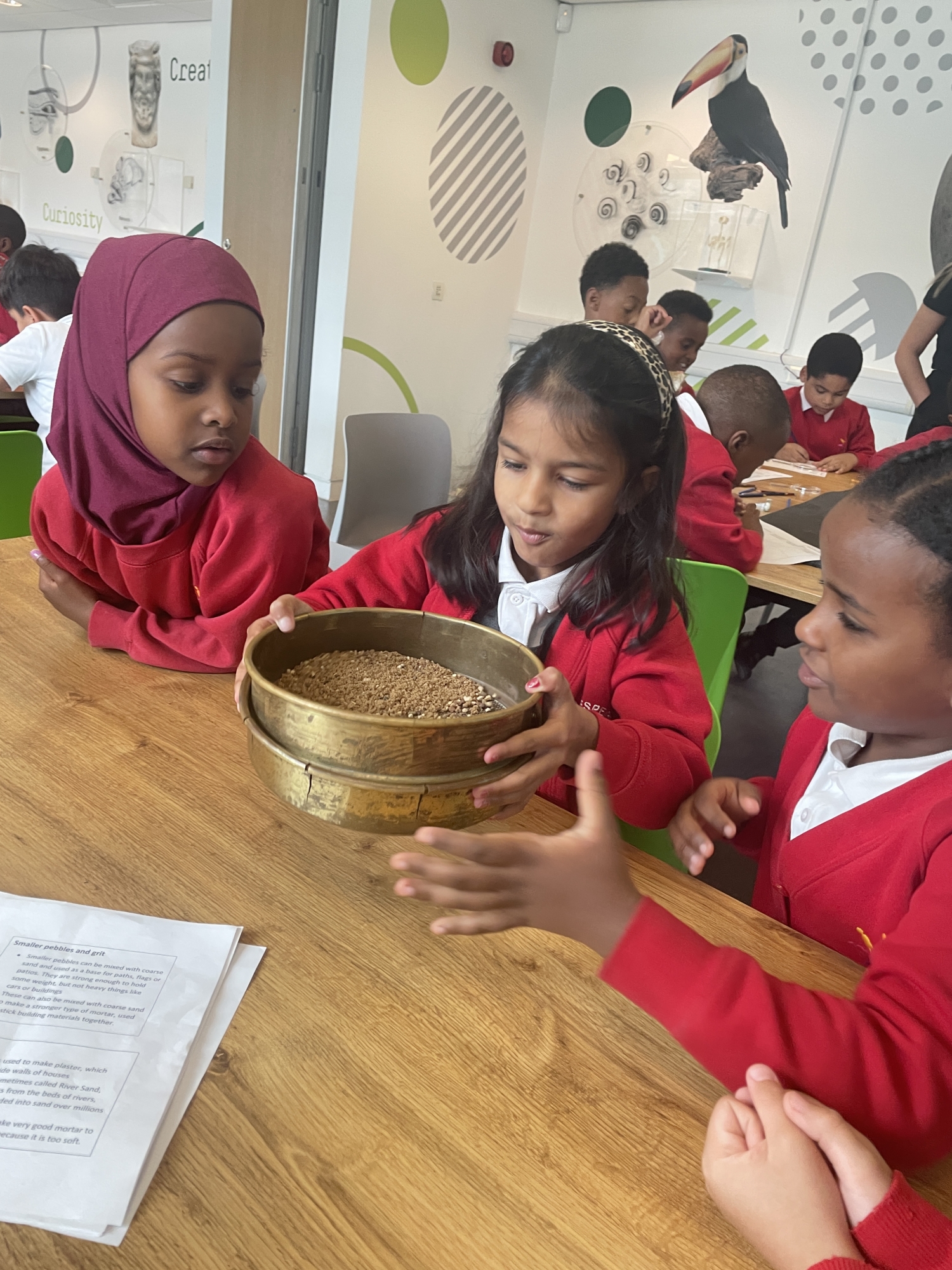 Finally, we were allowed to walk around the storeroom where we saw a bear in a shower, stuffed animals and extinct butterflies. We also got to touch a meteorite which was 100 million years old!
What an amazing morning the Shakespeare discoverers had. We can't wait to carry on our learning back at school.